HANS PUCKET & ONONO
Support from
Jaggers x Lines
and
DJ Waveney Russ
Thursday 26th April
The Captain Cook Hotel
FREE ENTRY with the RAD1 app/card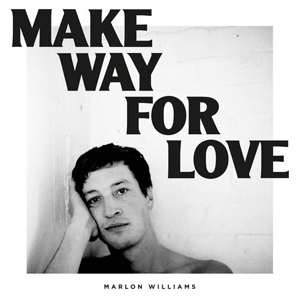 Marlon Williams - 'Make Way For Love' NZ Tour
Tuesday 22nd May
Glenroy Auditorium
Get Tickets
Tami Neilson - 'SASSAFRASS!' NZ Tour
Saturday 28th July
Glenroy Auditorium
Get Tickets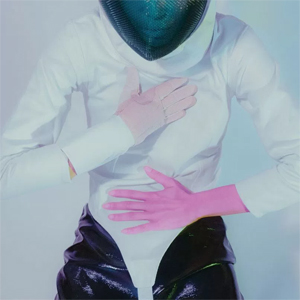 Unknown Mortal Orchestra - 'Sex & Food' NZ Tour
Thursday 6th September
Glenroy Auditorium
Get Tickets
---

Eb & Sparrow - Seeing Things
Eb & Sparrow
, sweethearts of the New Zealand alternative country scene, have released their third record,
Seeing Things
. Renowned and adored for their self-carved niche and unique musical style in the ever-widening spoon of Aotearoa Americana,
Eb & Sparrow
have released another musical feather in their polished hat that's warm, welcoming, and wonderful. They've also just announced a huge nationwide tour, and are
performing in Dunedin this Friday
!
Win! Go to our
FACEBOOK
,
INSTAGRAM
or
TWITTER
to score.
---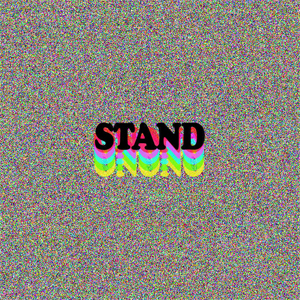 ONONO - Stand
ONONO
is a fascinating new psych-pop band that emerged as a home recording project of Wellington-based drummer, multi-instrumentalist, and producer,
Jono Nott
. Having drummed all over the world for his cousins in BROODS, released a new album with his other project Hans Pucket, he's finally released his debut
ONONO
EP,
Stand
. A catchy collection of kaleidoscopic vibrations, full of synths, prog-rock, and rich, reverb-laden vocals - think Kody Nielson-driven
Bad Buzz
-era Mint Chicks pre-implosion and you're on the money. The five strong string of tracks that outline the EP pack the listening punch of an entire album's-worth of ideas, making
Stand
is a psychedelic whirlwind of noise and sensation, alternating the careful composition of chamber music and the frenetic force of noise thrown together.
Make sure to enter the draw to win a copy of the new album and DO NOT miss them performing in Dunedin for the first time at Radio One's 91 Club show this month at The Captain Cook Hotel.
Win! Go to our
FACEBOOK
,
INSTAGRAM
or
TWITTER
to score.
---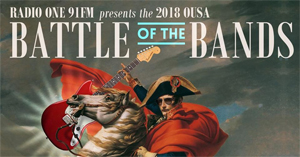 The mighty NZ Music Month of May is around the corner, and once again we're proud to present the
OUSA Battle of the Bands for 2018
, thanks to
NZ On Air
.
This annual showdown is not only an awesome opportunity for those competing to cut their teeth in the industry, but your chance to see some stellar local talent hit the stage, and to raise their profiles across the local and national music scenes. This year we're offering hearty cash prizes, recording packages, and advertising campaigns.
Call for entries are open NOW until April 26th. Download the
entry form
to register.
---

This Week:
Breakfast Feature Album:
Eb & Sparrow
-
Seeing Things
Web
|
Video
|
Bandcamp
|
Spotify
|
Soundcloud
|
Facebook
|
iTunes
Drive Feature Album:
ONONO
-
Stand
Video
|
Bandcamp
|
Spotify
|
Soundcloud
|
Facebook
---

RAD1
is the ultimate local discount application! Save huge stacks of cash on products and services throughout Dunedin, unlock achievements and collect rewards.
Don't have a smartphone? Fear not. The
RAD1 CARD
is available from the University of Otago ID Office in 2018. It remains FREE to all students in 2018. Non-students can purchase a
RAD1 CARD
from the Radio One towers or OUSA reception for $10, but like,
get the app
if you can!
Gilbert's on Albany
10% off all Bagels. Buy 9 bagels and get the 10th free
.
72 Albany Street, Dunedin, 9016
(03) 477-7503
Website
Lumino The Dentists
$69 new patient exams and x-rays, plus 10% off further treatments (excluding implants and orthodontics). Only valid at Lumino Pitt St and Duncroft Dental
.
10 Pitt Street, Dunedin, 9016
(03) 477-0039
Website
Check out all
2018 RAD1 discounts
.
---

The Radio One Top 11 with ChelleShockk - Tuesday 10th April 2018
1.
Jaggers x Lines
(Dn) -
Problem Drinking
2.
Coco Solid
(NZ) -
Crop That Back
3.
Astro Children
(Dn) -
Beneath the Visible Surface
4.
Tooth Shy
(Dn) -
Sore
5.
Boycrush
(NZ) -
Holy Water ft. Chelsea Jade
6.
Onono
(NZ) -
Pickup Point
7.
Kimbra
(NZ) -
Top of the World
8.
Ha The Unclear
(NZ) -
Wallace Line
9.
Unknown Mortal Orchestra (NZ)
-
Everyone Acts Crazy Nowadays
10.
Thought Creature
(NZ) -
Talk In Tongues
11.
indi
(NZ) -
Demeter
Mazagran Hit Picks:
Bediquette
(Dn) -
In Your Dreams
Spinster
(Dn) -
Brains (In a Jar)
Vote on the next Top 11 and go in the draw for the April Prize Pack.
Go
HERE
to listen and vote, and to enter the drawing!
---

For the full Radio One 91FM programme, see http://r1.co.nz/programme
TUNE IN - 91FM Dunedin :: LIVE STREAM :: PAST SHOWS :: PODCASTS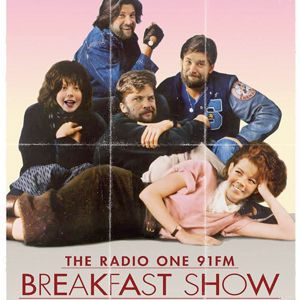 This week on the Radio One Breakfast Show with Jamie Green
Monday
:
9:30am: Kiwis love sport and no one's as kiwi as Luke Matsopoulos. Tune in as Luke comes upstairs to give us the lowdown on all the codes. (podcast)
Tuesday
:
8:30am: Wellington-based alt-country band Eb & Sparrow have just announced a huge nationwide tour, performing in Dunedin this Friday in support of their new album, Seeing Things - which you can win as this week's Breakfast Feature Album! Ebony Lamb joins Jamie to discuss the album and life on the road.
9:30am: The Taite Music Prize is Aotearoa's premier music award that recognises outstanding creativity for an entire collection of music contained on one recording. Named after one of New Zealand's most respected music journalists, the late Dylan Taite, the prize-winner will receive a cash prize of $10,000. One of this year's finalist, Grayson Gilmour chats with Jamie about the prize and his nominated album, Otherness.
Wednesday
:
8:30am: New Zealand folk mainstay Tom Cunliffe has just released his sophomore LP, Template for Love. Coming to Dunedin off the back of the release, Tom chats with Jamie about his style and why you should go see him live.
Friday
:
8:30am: It's Friday so that means it's time to break down the week that was in the big wide world of politics with the Radio One Breakfast Politics Team.
---