Tami Neilson - 'SASSAFRASS!' NZ Tour
Saturday 28th July
Glenroy Auditorium
Get Tickets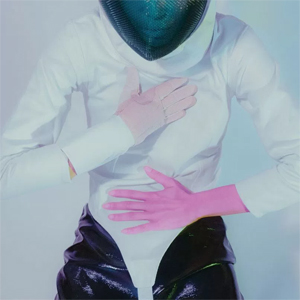 Unknown Mortal Orchestra - 'Sex & Food' NZ Tour
Thursday 6th September
Glenroy Auditorium
Get Tickets
---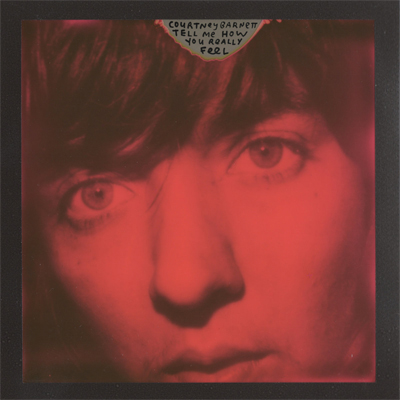 Courtney Barnett - Tell Me How You Really Feel
Australian indie rocker
Courtney Barnett
has released her second full length album,
Tell Me How You Really Feel
, following her debut and work with Kurt Vile, Barnett has outdone herself despite her
Crippling Self-Doubt and a General Lack of Confidence
.
Tell Me How You Really Feel
rocks harder than the first record and is full of incessantly catchy guitar riffs, a keen driving rhythm section, and the unparalleled witty lyricism with which Barnett made her name. It bursts with more contradictions and a wider variety of personal intimacies than ever before.
Win! Go to our
FACEBOOK
,
INSTAGRAM
or
TWITTER
to score.
---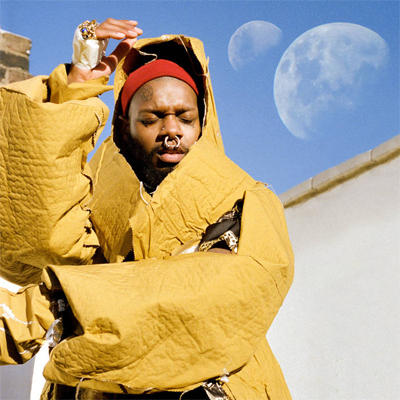 serpentwithfeet - soil
soil
is the debut album for New York based alternative R&B artist
serpentwithfeet
, the recording moniker for the artist born
Josiah Wise
. In his music and in his life, he is interested in the messy, self-contradictory whole of the human psyche, the enormous paradoxes swarming beneath the skin. While much of his vocal style: its versatility, its gravitas, its high, silky runs, takes influence from R&B,
serpentwithfeet
's music lives closer to the fantastical universe of Björk.
soil
captures a passionate, complex artist coming into his own.
Win! Go to our
FACEBOOK
,
INSTAGRAM
or
TWITTER
to score.
---

This Week:
Breakfast Feature Album:
Courtney Barnett
-
Tell Me How You Really Feel
Web
|
Video
|
Bandcamp
|
Spotify
|
Soundcloud
|
Facebook
|
iTunes
Drive Feature Album:
serpentwithfeet
-
soil
Video
|
Bandcamp
|
Spotify
|
Soundcloud
|
Facebook
|
iTunes
---

RAD1
is the ultimate local discount application! Save huge stacks of cash on products and services throughout Dunedin, unlock achievements and collect rewards.
Don't have a smartphone? Fear not. The
RAD1 CARD
is available from the University of Otago ID Office in 2018. It remains FREE to all students in 2018. Non-students can purchase a
RAD1 CARD
from the Radio One towers or OUSA reception for $10, but like,
get the app
if you can!
Vapourium Ltd
$3 coffee happy hours Saturday & Sunday, 1-3pm. 30% off Vapourium e-liquids
.
24a London Street, Dunedin, 9016
333 King Edward Street, Dunedin, 9012
(027) 521-1091
Website
Pizzeria Da Francesca
Upgrade from small to large pizza, dine in and with student ID only
.
117 Stuart Street, Dunedin, 9016
(03) 474 1765
Website
Check out all
2018 RAD1 discounts
.
---

The Radio One Top 11 with Jamie Green - Wednesday 13th June 2018
1.
Death And The Maiden
(Dn) -
Ooooh Baby in the Chorus
2.
Alizarin Lizard
(Dn) -
Back to Front
3.
Chelsea Jade
(NZ) -
Laugh It Off
4.
Boycrush
(NZ) -
Demi-Pointes
5.
Astro Children
(Dn) -
Beneath the Visible Surface
6.
Julian Temple Band
(Dn) -
Antarctica
7.
Dead Little Penny
(NZ) -
Honeycomb
8.
October
(NZ) -
Body of Desire
9.
Dbldbl
(NZ) -
Gold Series
10.
The Adults
(NZ) -
Bloodlines ft. Estère & JessB
11.
Dudley Benson
(Dn) -
(Glad I'm) Not a Kennedy
Mazagran Hit Picks:
The Beths
(NZ) -
Happy Unhappy
Vanessa Worm
(Dn) -
comin here
Vote on the next Top 11 and go in the draw for the June Prize Pack.
Go
HERE
to listen and vote, and to enter the drawing!
---

For the full Radio One 91FM programme, see http://r1.co.nz/programme
TUNE IN - 91FM Dunedin :: LIVE STREAM :: PAST SHOWS :: PODCASTS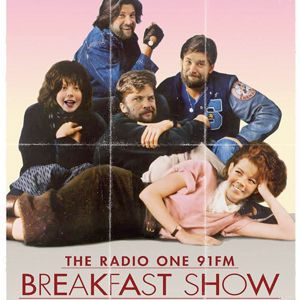 This week on the Radio One Breakfast Show with Jamie Green
Monday
:
9:30am: Kiwis love sport and no one's as kiwi as Luke Matsopoulos. Tune in as Luke comes upstairs to give us the lowdown on all the codes. (PODCAST)
Wednesday
:
9:00am: The Radio One Top 11 Countdown has come to where it always belonged. Join Jamie as he counts down the top Kiwi tracks as voted weekly by you. If you haven't voted yet this week, then simply jump on our website www.r1.co.nz/top-11 and help your favourite reach number one.
Thursday
:
9:30am: Art Is Real with Andrea Bell returns this week for another look at the goings-on in the Dunedin art scene.
Friday
:
8:30am: It's Friday so that means it's time to break down the week that was in the big wide world of politics with the Radio One Breakfast Politics Team.
9:30am: Dr. Marigaux and Highway 88 are bring their brand of blistering sax, raspy vocals, and massive foot stomping grooves to 50 Gorillas this Friday. Before they hit the stage, they join Jamie in the studio.
---