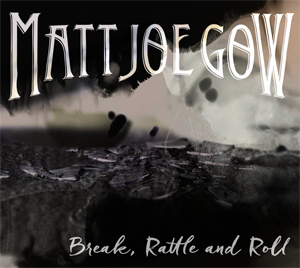 Matt Joe Gow - Break, Rattle And Roll
Matt Joe Gow
is a Melbourne-based, Americana/alt-country musician. Originally born here in Dunedin, it's fitting that his work as a songwriter is grounded in the deep south of the USA.
Break, Rattle And Roll
is Matt's fourth studio album - ranging from the Stones-esque rock and roll, hushed songs of heartbreaks in old hotel rooms and long, loping Americana hip-shakin' groovers.
Break, Rattle And Roll
also features guest appearances from Melbourne artists The Weeping Willows, Greta Ziller, and Katya Harrop.
Win! Go to our
FACEBOOK
,
INSTAGRAM
or
TWITTER
to score.
---

This Week:
Matt Joe Gow
-
Break, Rattle And Roll
Otago Museum Breakfast Feature Album:
Web
|
Spotify
|
Video
|
Bandcamp
|
iTunes
|
Facebook
---

RAD1
is the ultimate local discount application! Save huge stacks of cash on products and services throughout Dunedin, unlock achievements and collect rewards.
Don't have a smartphone? Fear not. The
RAD1 CARD
is available from the University of Otago ID Office in 2018. It remains FREE to all students in 2018. Non-students can purchase a
RAD1 CARD
from the Radio One towers or OUSA reception for $10, but like,
get the app
if you can!
COSMIC
10% student discount
.
355 George Street, Dunedin, 9016
(03) 479-2949
Website
Velvet Burger
Sign up for our GCC Club and get a free burger (any) and a scoop of fries; text Velvet (space) your e-mail address to 4664
.
375 George Street, Dunedin, 9016
150 Stuart Street, Dunedin, 9016
(03) 477-0124
Website
Check out all
2018 RAD1 discounts
.
---

The Radio One Top 11 with Jamie Green - Wednesday 10th October 2018
1.
Estère
(NZ) -
Tokoloshe ft. Raiza Biza
2.
Koizilla
(Dn) -
Welcome to my House
3.
Merk
(NZ) -
Hang
4.
Meer
(NZ) -
WOAH ft. JessB
5.
Bad Sav
(Dn) -
Hens Teeth
6.
Gravel Pit
(NZ) -
Sickened
7.
Tiny Ruins
(NZ) -
How Much
8.
Princess Chelsea
(NZ) -
Respect The Labourers
9.
Milpool
(Dn) -
Yr Side
10.
Ben Woods
(NZ) -
Lozenge
11.
Chelsea Jade
(NZ) -
Perfect Stranger
Mazagran Hit Picks:
Lontalius
(NZ) -
Optimistic
The Mentalist Collective
(Dn) -
Need A Little Time Away
Vote on the next Top 11 and go in the draw for the October Prize Pack.
Go
HERE
to listen and vote, and to enter the drawing!
---

For the full Radio One 91FM programme, see http://r1.co.nz/programme
TUNE IN - 91FM Dunedin :: LIVE STREAM :: PAST SHOWS :: PODCASTS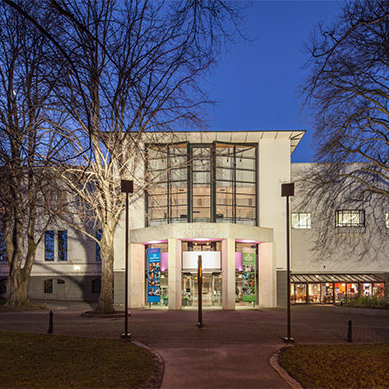 This week on the Otago Museum Breakfast Show with Jamie Green
Tuesday
:
9:30am: Radio One's resident film buff George Elliott returns to the airwaves with another round of movie reviews to tell us what's worth seeing at the cinema this week.
Wednesday
:
9:00am: Join us as we count down the top Kiwi tracks as voted weekly by you on the Radio One Top 11 Countdown. If you haven't voted yet this week, then simply jump on our website www.r1.co.nz/top-11 and help your favourite reach number one.
Thursday
:
8:30am: Every fortnight, Taylor Terekia kōrerorero with us about topical issues within maoridom. Tō Waha with Taylor Terekia.
9:30am: The earth is warming and that can only mean to things, Climate Change is real and Summer School is on the horizon. Tune in every Thursday for the next few weeks to hear why it's a must-do from lecturers, past students, and the Clocktower crew.
Friday
:
8:30am: It's Friday so that means it's time to break down the week that was in the big wide world of politics with the Radio One Breakfast Politics Team.
9:30am: Following the sell-out success of performances at the NZ International Science Festival in July, Anthonie Tonnon's A Synthesized Universe makes a return to the Otago Museum Planetarium later this month. Anthonie join Jamie to discuss the ins and outs of this spectacular that is not to be missed.
---