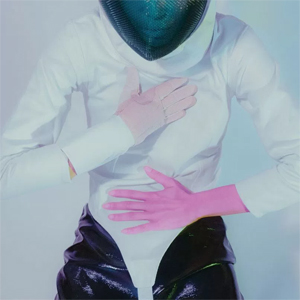 Unknown Mortal Orchestra - 'Sex & Food' NZ Tour
Thursday 6th September
Glenroy Auditorium
Get Tickets
---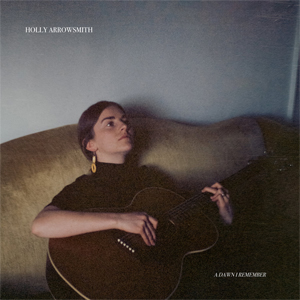 Holly Arrowsmith - A Dawn I Remember [Digital]
On her sophomore full-length studio album,
Holly Arrowsmith
touches upon the earnest matters of life, wrapped in metaphors of nature and the soothing mountain environment that raised her. Recorded between a crib at Colac Bay in the Catlins and her sitting room in Lyttleton,
A Dawn I Remember
has an intimacy that is hard to ignore.
Win! Go to our
FACEBOOK
,
INSTAGRAM
or
TWITTER
to score.
---

Ha The Unclear - Invisible Lines [CDs]
In classic
Ha The Unclear
fashion, this punchy new album
Invisible Lines
evokes nostalgia with new wave sonic sensibilities underneath jangly guitars and a propulsive bass lines. If you like the music that this band makes, then this is the album for you.
Win! Go to our
FACEBOOK
,
INSTAGRAM
or
TWITTER
to score.
---

This Week:
Breakfast Feature Album:
Holly Arrowsmith
-
A Dawn I Remember
[Digital]
Web
|
Video
|
Bandcamp
|
Spotify
|
Soundcloud
|
Facebook
|
iTunes
Drive Feature Album:
Ha The Unclear
-
Invisible Lines
[CDs]
Web
|
Video
|
Bandcamp
|
Spotify
|
Soundcloud
|
Facebook
|
iTunes
Next Week
:
Otago Museum Breakfast Feature Album:
Koizilla
-
Lazy Hazy
(Cassettes)
Drive Feature Album:
Sickest Smashes From Arson City: Legacy Edition
---

RAD1
is the ultimate local discount application! Save huge stacks of cash on products and services throughout Dunedin, unlock achievements and collect rewards.
Don't have a smartphone? Fear not. The
RAD1 CARD
is available from the University of Otago ID Office in 2018. It remains FREE to all students in 2018. Non-students can purchase a
RAD1 CARD
from the Radio One towers or OUSA reception for $10, but like,
get the app
if you can!
Groom Room
Full cut and style, including consultation, complimentary drink, wash, hot towel, and cut throat finish (valid with ID) for $30
.
205-207 George Street, Dunedin, 9016
(03) 265-0699
Website
Electrify.nz Dunedin
Whole day rental for 1/2 day price ($45) and up to $150 worth of accessories for free with any non-sale bike purchase
.
249B Cumberland Street, Dunedin, 9016
(021) 035-9820
Website
Check out all
2018 RAD1 discounts
.
---

The Radio One Top 11 with Jamie Green - Wednesday 8th August 2018
1.
Chelsea Jade
(NZ) -
Perfect Stranger
2.
SWIDT
(NZ) -
Who Run It
3.
Girlboss
(NZ) -
Summer Goth
4.
The Beths
(NZ) -
Happy Unhappy
5.
Princess Chelsea
(NZ) -
I Love My Boyfriend
6.
Dead Little Penny
(NZ) -
U 4 Me
7.
Vanessa Worm
(Dn) -
comin here
8.
Jaggers x Lines
(Dn) -
Soft Little Lights
9.
The All Seeing Hand
(NZ) -
Royal Oil
10.
Ha The Unclear
(Dn) -
Wallace Line
11.
Fanfickk
(NZ) -
Cotton Candy
Mazagran Hit Picks:
Dbldbl
(NZ) -
Peach Tea
Tiny Ruins
(NZ) -
How Much
Vote on the next Top 11 and go in the draw for the August Prize Pack.
Go
HERE
to listen and vote, and to enter the drawing!
---

For the full Radio One 91FM programme, see http://r1.co.nz/programme
TUNE IN - 91FM Dunedin :: LIVE STREAM :: PAST SHOWS :: PODCASTS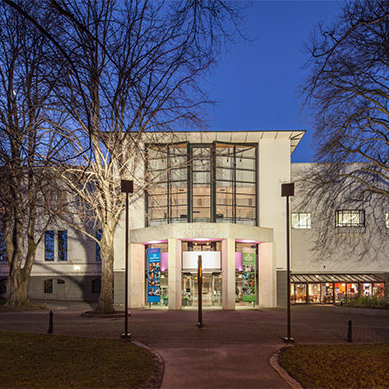 This week on the Otago Museum Breakfast Show with Jamie Green
Monday
:
Tuesday
:
8:30am: The NZIFF interviews continue with today's guest Amanda Millar, the filmmaker behind the documentary, Celia.
9:30am: Radio One's resident film buff George Elliott returns to the airwaves with another round of movie reviews to tell us what's worth seeing at the cinema this week.
Wednesday
:
8:30am: Professor of Public Policy at Victoria University Jonathan Boston joins us ahead of his public lecture, being given on campus this Wednesday, entitled Redesigning New Zealand's Welfare State: The Case for Radical Reform.
8:45am: Soaked Oats have been selected to perform at the prestigious annual Going Global music conference local showcase for 2018, as well as being booked to play at the hallowed The Others Way festival in Auckland. They join us in-studio to talk about their ascension across the country.
9:00am: Join us as we count down the top Kiwi tracks as voted weekly by you on the Radio One Top 11 Countdown. If you haven't voted yet this week, then simply jump on our website www.r1.co.nz/top-11 and help your favourite reach number one.
Thursday
:
8:30am: Art Is Real with Andrea Bell returns this week for another look at the goings-on in the Dunedin art scene.
Friday
:
8:30am: It's Friday so that means it's time to break down the week that was in the big wide world of politics with the Radio One Breakfast Politics Team.
---