Kirin J Callinan - Bravado
A beautiful baby boy wandered curious into the gun safe.
Australian Pop weirdo
Kirin J Callinan
has released his second full-length album,
Bravado
. The Sydney-based surrealist toes the idiosyncratic line between senselessness and seriousness, and belly-flops into impossibly hooky euphoric electro-pop. Callinan succeeds where most others fall flat, in that
Bravado
is equally tongue in cheek as musically brilliant - saying "Everything I do is from the heart. None of it is ironic, but just because something is funny doesn't mean it's a joke". Callinan has produced a brilliantly bizzaro album that is truly chaotic-neutral. It also features an impressive list of collaborators: Connan Mockasin, Alex Cameron, Weyes Blood, No Wave saxophonist James Chance, Mac DeMarco, Owen Pallett, and others.
Win yourself a copy of
Bravado
every morning this week at 8:15am on the
Harraways Oat Singles Breakfast
!
---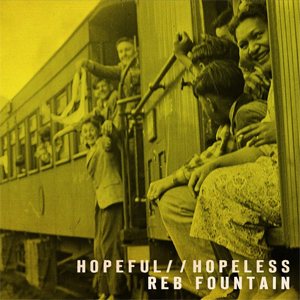 Reb Fountain - Hopeful and Hopeless EP
Hopeful and Hopeless
was recorded live by Rohan Evans at The Wine Cellar, a prolific Auckland venue which has become the second home of
Reb Fountain
. The EP is underpinned with ideas of grief and closure, as it was the last recorded project of the late musician Sam Prebble, who'd been writing, recording, and performing with Fountain and Storey for over 12 years. Fountain has a careful and empathetic style of storytelling that burrows under your skin and raises the hairs on your neck.
Hopeful and Hopeless
is filled with raw and often harrowing vocals, complemented by accordion, violin, banjo and rhythm guitar. This is an EP that reflects a community that exists on society's frayed hem.
Win yourself a digital copy of
Hopeful and Hopeless EP
every day this week at 5:15pm on Drive!
---

This Week:
Harraways Oat Singles Breakfast Feature Album:
Kirin J Callinan
-
Bravado
Bandcamp
|
Video
|
Spotify
|
Soundcloud
|
Facebook
|
iTunes
Drive Feature Album:
Reb Fountain
-
Hopeful and Hopeless EP
Bandcamp
|
Video
|
Spotify
|
Soundcloud
|
Facebook
|
Myspace
Next Week
:
Harraways Oat Singles Breakfast Feature Album:
Grawlixes
-
Set Free
Drive Feature Album:
Alvvays
-
Antisocialites
---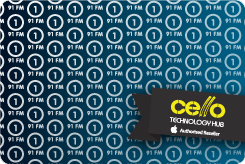 Get your
2017 Radio Onecard
for FREE (Otago University / Polytechnic and Aoraki Students) or just $10 from the OUSA Main Office (640 Cumberland Street, Dunedin) and
discover how much better life can be
.
Cello Technology Hub
5% off Logitech, 10% off labour costs, and 10% off network & data cables. Plus iPad/iMac/MacBook educational pricing
.
27 Cumberland Street, Dunedin, 9016
21 Frederick Street, Dunedin, 9016
(03) 455-0004
Website
Burger King
2 Bacon Cheeseburgers for $4.90. Available for a limited time, only available at participating restaurants: Burger King Meridian & Burger King Andersons Bay
.*
Meridian Mall, 267 George St, Dunedin, Otago 9058
369 Andersons Bay Rd, Dunedin, Otago 9012
(03) 474-9090
Website
Nomads and Base Backpackers Queenstown
$28 per person for the best doom room available*
.
47-49 Shotover Street, Queenstown, 9300
5-11 Church Street, Queenstown, 9300
(03) 441-1185
Website
*See all the
2017 Onecard discounts
and Ts&Cs.
---

The Radio One Top 11 with Esme Hall - Tuesday 11th July 2017
1.
SoccerPractise
(NZ) -
Amene
2.
Randa
(NZ) -
Fashion
3.
indi.
(NZ) -
Tablelands
4.
Devine
(Dn) -
Novel
5.
Jaggers x Lines
(Dn) -
Come To Rest
6.
Aldous Harding
(NZ) -
Blend
7.
Koizilla
(Dn) -
Yes
8.
Planetarium
-
Venus
9.
strathcona pl
(Dn) -
death means
10.
Soaked Oats
(Dn) -
Stoned Fruit
11.
GL
-
Reflect
Mazagran Hit Picks:
Kane Strang
(Dn) -
Not Quite
Die! Die! Die!
(NZ) -
How Soon Is Too Soon? (It's Not Vintage It's Used)
Vote on the next Top 11 and go in the draw for the July Prize Pack.
Go
HERE
to listen and vote, and to enter the drawing!
---

For the full Radio One 91FM programme, see http://r1.co.nz/programme
TUNE IN - 91FM Dunedin :: LIVE STREAM :: PAST SHOWS :: PODCASTS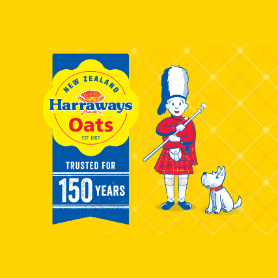 This week on the Radio One Harraways Oat Singles Breakfast Show with Jamie Green
Tuesday
: Enjoyment of a film is subjective; we all like what we like, and we hate what we hate.
Simon Kingsley-Holmes
has an opinion on film and wants you to treat it as gospel (you shouldn't, but it's very enjoyable to listen to). Tune in at 9:30am.
Wednesday
:
Andrew Little
makes a return to to the show at 8:30am after a month away, and he needs all the coverage he can get if the polls are to be believed. At 9:30am,
Just Landed
takes two new Kiwi tracks, rips them into little bits, looks at them at the microscopic level, and then puts them all back together again.
Thursday
: Beginning this weekend, current Frances Hodgkins Fellow,
Miranda Parkes
, is showing an exhibition of her work at the Hocken Library. Drawing on the expanded field of painting,
Miranda
makes art that speaks to the bodily experience and subjectivity of abstraction. Known for her puffed, twisting, bulging works, she treats painting as a spatial medium and creates works that are physical. Hear her talk about her work at 8:30am.
Friday
: The world of politics is heating up! Secret tapings, benefit fraud, and calls for those that are less affluent to not breed. Join the
Breakfast Politics Team
at 8:30am, when they delve into the mire and let you all know that it's not a bad dream, it's
Election 2017
.
---