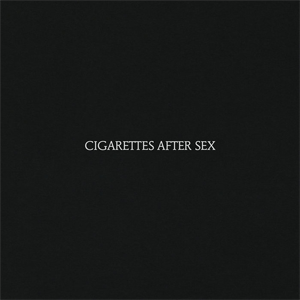 Cigarettes After Sex - Cigarettes After Sex
If Orson Welles'
Citizen Kane
was soundtracked in 2017, it would be done by
Cigarettes After Sex
. Their eponymous album is beautifully cinematic and haunting; it's noir dream pop that hangs in the air and clings to your clothes. For
Cigarettes After Sex
, this album is their equivalent of a feature film or novel; it is truly a complete work.
Greg Gonzalez
's vocals are achingly romantic, immersive and transporting, it is little wonder that the album influences include Mazzy Star, Leonard Cohen, The Smiths and Red House Painters. The album unspools like a broken heart in the back of a taxi, in the rain; or... you know... finding out the only thing you ever loved was
Rosebud
.
Win yourself a digital copy of
Cigarettes After Sex
every morning this week at 8:15am on the
Harraways Oat Singles Breakfast
!
---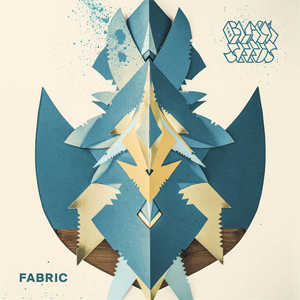 The Black Seeds - Fabric
The Black Seeds
are interwoven into the musical fabric of New Zealand, and their new twelve-track album of bold, groove-heavy tunes perfectly captures
The Black Seeds
' characteristic brand of reggae-funk fusion that they have become known for.
Fabric
is a prolific and multi-faceted mix of moods, feelings and stylistic influences, however it always circles back to the Seeds' reggae roots. It's kinetic, energetic and painted with 'good vibes' all over. Musically, it's less horn-heavy and more experimental than past releases, and at times is indebted to the late '70s/early '80s R&B and analogue-funk era. Ultimately though, it is unapologetically and unequivocally
The Black Seeds
, and rightly so.
Win yourself a physical copy of
Fabric
every day this week at 5:15pm on Drive!
---

This Week:
Harraways Oat Singles Breakfast Feature Album:
Cigarettes After Sex
-
Cigarettes After Sex
Web
|
Video
|
Bandcamp
|
Spotify
|
Soundcloud
|
Facebook
|
iTunes
Drive Feature Album:
The Black Seeds
-
Fabric
Web
|
Video
|
Bandcamp
|
Spotify
|
Soundcloud
|
Facebook
|
iTunes
---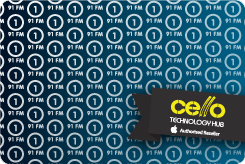 Get your
2017 Radio Onecard
for FREE (Otago University / Polytechnic and Aoraki Students) or just $10 from the OUSA Main Office (640 Cumberland Street, Dunedin) and
discover how much better life can be
.
Alto Cafe
Any 2 options on the menu for $30*
.
32 Mailer Street, Dunedin, 9011
(03) 453-5311
Facebook
Pure Beauty Dunedin
20% off eyelash extensions, $25 spray tans, or student brazilian with free eyebrow shape for $35
.
61 Ravelston St, Dunedin, 9013
(027) 471-4247
Website
Inch Bar
Half price Tuesdays - 50% off all food
.
8 Bank Street, Dunedin, 9010
(03) 473-6496
Facebook
*See all the
2017 Onecard discounts
and Ts&Cs.
---

The Radio One Top 11 with Ashley Heydon - Tuesday 12th September 2017
1.
Dbldbl
(NZ) -
Death By Exposure
2.
Disasteradio
(NZ) -
Sweatshop
3.
Painted Blind
(Dn) -
Lovers and Fools
4.
Wolf Alice
-
Don't Delete The Kisses
5.
HEX
(NZ) -
Runes / Ruins
6.
Marlon Williams
(Dn) -
Vampire Again
7.
Repulsive Woman
(Dn) -
Relief
8.
October
(NZ) -
Pure
9.
k2k
(NZ) -
Malibu
10.
Mermaidens
(NZ) -
Lizard
11.
Arthur Ahbez
(NZ) -
Free as the Wind
Mazagran Hit Picks:
Courtney Barnett & Kurt Vile
-
Over Everything
Kedr Livanskiy
-
Ariadna
Vote on the next Top 11 and go in the draw for the September Prize Pack.
Go
HERE
to listen and vote, and to enter the drawing!
---

For the full Radio One 91FM programme, see http://r1.co.nz/programme
TUNE IN - 91FM Dunedin :: LIVE STREAM :: PAST SHOWS :: PODCASTS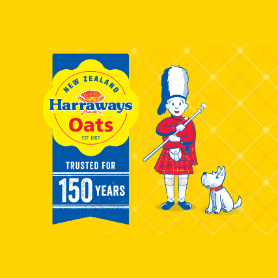 This week on the Radio One Harraways Oat Singles Breakfast Show with Jamie Green
Monday
:
8:30am: Auckland-based disco-rock band RACING are returning to Dunedin this Thursday to tour their new EP, The Bass, at Re:Fuel. Before they hit the stage, they jumped on the phone with Jamie (podcast).
9:30am: What a week it's been in sports, a team won, a team lost and the world is still spinning. Luke Matsopoulos from Downstairs came upstairs to chat all things Sports (podcast).
Tuesday
:
8:30am: The Otago University Students' Association has a newly elected 2018 President, Caitlin Barlow-Groome, who joined Jamie to give you the lowdown on her plans for OUSA next year (podcast).
9:30am: It's time for Simon Kingsley-Holmes to either spit venom at, or sing the praises of, the latest flicks on the big screen (podcast).
Wednesday
:
8:30am: Another exciting episode of Just Landed, which pairs Jamie with a local music industry figure and/or musician to discuss and dissect two new tracks from around Aotearoa.
9:30am: Summer is almost upon us, and with that comes Summer School 2018. For the next month, Radio One is meeting the team that are giving up their holiday to help fast track students' degrees. This week it's the turn of the Department of Philosophy Senior Lecturer Zach Weber, who is teaching a 100-level paper entitled Radical Philosophy.
Thursday
:
Friday
:
8:30am: There's only one more sleep till the 2017 elections and by golly it's a close thing. Who's going to win? We don't know, but the Radio One Breakfast Politics Team is going to break it all down and try and predict who will rule the roost for the next 3 years.
---