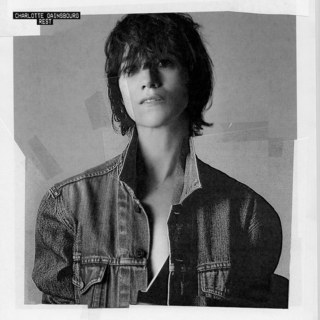 Charlotte Gainsbourg - Rest
Charlotte Gainsbourg
wanted to make something from all of her sadness. The result is a cinematic, expansive, and poignant work. Gainsbourg's
Rest
is sung mostly in french; to a non-speaker this solidifies that the human experience of grief is without language. Lyrically, the album folds back on itself, Gainsbourg's scrawls of lyrics are reduced to small digestible phrases. The actor and musician collaborated with a myriad of musicians including Owen Pallett and Connan Mockasin. SebastiAn (Frank Ocean, Kavinsky) produced all of the tracks on the album except
Rest
, which was composed and co-written by Daft Punk's Guy-Manuel de Homem-Christo, and
Songbird in a Cage
, which was composed and written by Paul McCartney. These collaborations coupled with Gainsbourg's gripping lyricism, creates an album that feels public and private all at once, scorchingly intimate and fantastically oversized.
Win! Go to our
FACEBOOK
,
INSTAGRAM
or
TWITTER
to score.
---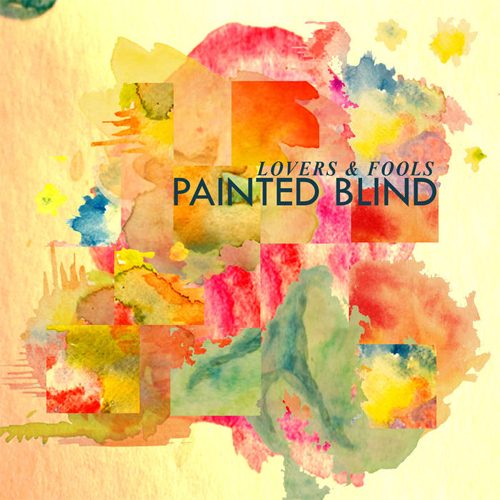 Painted Blind - LOVERS AND FOOLS
Painted Blind
are a young Dunedin band made up of four extremely talented women: Neive Strang, Mary Locker, Rikke Kikkawa-Mcleod, and Cuba Rust. The band made waves through the Amped Project and Rockquest.
LOVERS AND FOOLS
is their first release and is a brilliant taster of what these young women are capable of. Strang's voice is haunting, floating over Rust's guitar, Locker's piano and Kikkawa-Mcleod's violin. Kikkawa-Mcleod sights Cole Porter as a current muse, while Strang has been listening to Aldous Harding; it's easy to see how these influences translate to
LOVERS AND FOOLS
.
Painted Blind
are producing tracks far beyond their years.
LOVERS AND FOOLS
is clever, complex, and ultimately a beautiful release from these up-and-coming Dunedin artists.
Win! Go to our
FACEBOOK
,
INSTAGRAM
or
TWITTER
to score.
---

This Week:
Harraways Oat Singles Breakfast Feature Album:
Charlotte Gainsbourg
-
Rest
[CDs]
Web
|
Video
|
Spotify
|
Soundcloud
|
Facebook
|
iTunes
Drive Feature Album:
Painted Blind
-
LOVERS AND FOOLS
[Digitals]
Video
|
Bandcamp
|
Soundcloud
|
Facebook
Next Week
:
Harraways Oat Singles Breakfast Feature Album:
Angel Olsen
-
Phases
[CDs]
---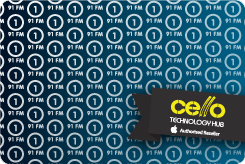 Get your
2017 Radio Onecard
for FREE (Otago University / Polytechnic and Aoraki Students) or just $10 from the OUSA Main Office (640 Cumberland Street, Dunedin) and
discover how much better life can be
.
Cello Technology Hub
5% off Logitech, 10% off labour costs, and 10% off network & data cables. Plus iPad/iMac/MacBook educational pricing
.
27 Cumberland Street, Dunedin, 9016
21 Frederick Street, Dunedin, 9016
(03) 455-0004
Website
Biggies Pizza
$8 off any pizza purchase*
.
153 Stuart Street, Dunedin, 9016
(03) 477-5505
Website
SUBWAY
Buy any six-inch meal deal and upgrade to a footlong meal deal for free*
!
904 Cumberland Street, Dunedin, 9016
(03) 477-1058
6 stores Dunedin-wide
Facebook
*See all the
2017 Onecard discounts
and Ts&Cs.
---

The Radio One Top 11 with Ashley Heydon - Tuesday 14th November 2017
1.
Bediquette
(Dn) -
In Circles
2.
Koizilla
(Dn) -
Haze
3.
Beverly Drangus
(Dn) -
Fade In
4.
The Beths
(NZ) -
Great No One
5.
Astro Children
(Dn) -
Straight For My Heart
6.
indi
(NZ) -
Woman
7.
Imugi
(NZ) -
I Am
8.
Angel Olsen
-
Special
9.
Soaked Oats
(Dn) -
Houdini
10.
October
(NZ) -
Pure
11.
Jaggers x Lines
(Dn) -
Slipstream
Mazagran Hit Picks:
Jonathan Bree
(NZ) -
Say You Love Me Too ft. Clara Viñals
Marlon Williams
(NZ) -
Nobody Gets What They Want Anymore ft. Aldous Harding
Vote on the next Top 11 and go in the draw for the November Prize Pack.
Go
HERE
to listen and vote, and to enter the drawing!
---

For the full Radio One 91FM programme, see http://r1.co.nz/programme
TUNE IN - 91FM Dunedin :: LIVE STREAM :: PAST SHOWS :: PODCASTS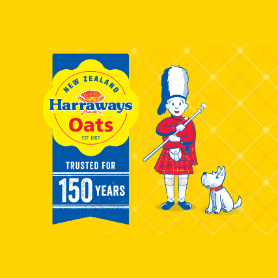 This week on the Radio One Harraways Oat Singles Breakfast Show with Jamie Green
Monday
:
8:30am: Auckland-based indie supergroup Water recently released their debut album, Enjoy. Featuring members of Rackets, Surf City, and Bozo, Water is clear, crisp and refreshing. Tune in at 8:30am to find out more about this elusive state of matter. (podcast)
9:30am: Kiwis love sport and no one's as kiwi as Luke Matsopoulos (it's all in the name right?). Tune in as Luke comes upstairs to give us the lowdown on all the codes. (podcast)
Tuesday
:
8:30am: Wellington songwriter Erith has followed up her popular debut single Weak with dark and brooding sophomore song Talk. A collaboration with UK production duo Donny Hills and Pelorus, the track is a meeting of Harrison's plaintive singing and melodic guitar lines with bass-heavy beat production aimed squarely at club soundsystems. Tune in to find out where this up-and-comer came from and where she's going.
Wednesday
:
9:30am: Just Landed lifts the lid on new New Zealand music, discussing two recently released singles with a select panel of music industry people, with thanks to NZ on Air.
Friday
:
8:30am: It's Friday so that means it's time to break down the week that was in the big wide world of politics with the Radio One Breakfast Politics Team.
9:30am: L.A.B. is the latest project from Brad and Stu Kora (Kora), Joel Shadbolt, and Ara Adams-Tamatea (Katchafire), and they're release their debut album this Friday. Showcasing the incredible talent that has seen the band become a fan favourite on the New Zealand live circuit, their eponymous debut LP is destined to be one of the albums of the summer. Tune in to hear Brad talk the talk on all things L.A.B.
---