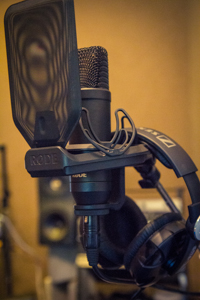 The recording facility here at Radio One is available for production projects ranging from band recording, mixing and mastering, voice-overs for radio, television and film, right through to making that perfect mix for your aerobics routine.
Our facility is built around the latest in digital technology with the heart being the world standard pro tools system. All of this is housed in a lovely soundproof listening environment with a separate voice booth for your star talent.
We offer great commercial rates to businesses and production companies that wish to record in the studio as well as independent artist and band rates.
Payment required at time of booking unless negotiated otherwise.
To book studio time or for further information contact production manager, production@r1.co.nz or 03 479 5834.